You can play the main Kingdom Hearts games but only through the cloud…
Earlier this morning Mr. Sakurai took the world by storm with his latest Super Smash Bros. Ultimate Direct. Lasting for a little over 40 mins, Mr. Sakurai announced the last character for Super Smash Bros. is none other than Sora from Kingdom Hearts. According to Mr. Sakurai, Sora was the highest requested character when they did a poll (Smash Fighter Ballot 2015) years ago when Smash Bros. was on the 3DS and Wii-U consoles – which is surprising because it seemed like the desire for Sora to be in his games was polarized between those that wanted him in it and those that didn't. As most of you may know, any sort of negotiating with third-party developers and other well-known companies (I'm looking at you, Disney) can take a lot of effort to satisfy all parties involved, which means some things had to be left out, such as world-themed music (most of them are from Disney worlds anyway).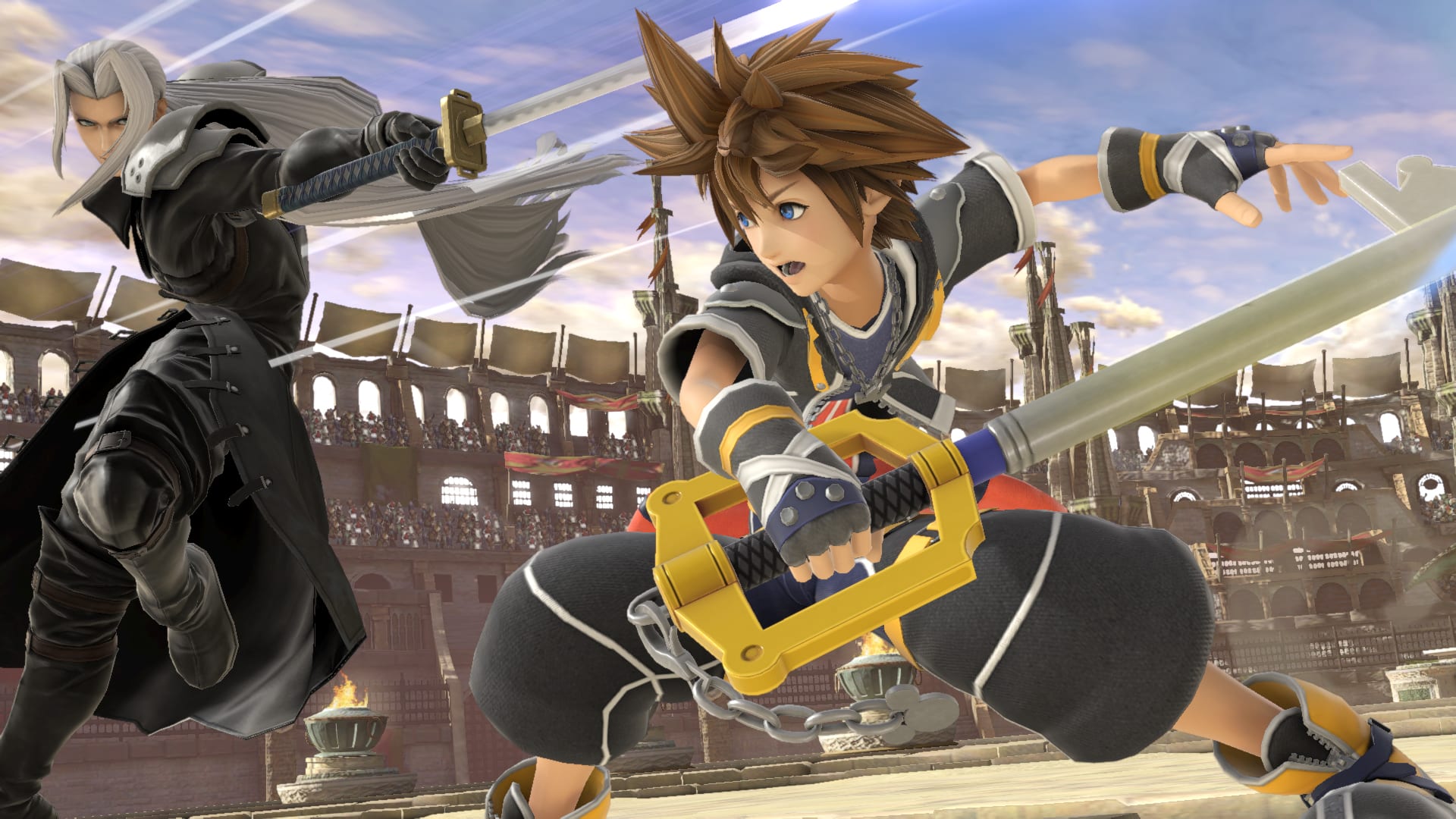 Like every character in the Super Smash Bros. roster, Sora has been given great detail for his new addition, which includes iconic stages, several outfits that Sora wears in all of the games, and 9 of Kingdom Hearts' most famous songs. These are the songs:
Night of Fate
Destiny's Force
Shrouding Dark Cloud
Hand in Hand
Blast Away! – Gummi Ship ll
Hollow Bastion
Scherzo Di Notte
Fragments of Sorrow
Destati
If you have Kingdom Hearts: Melody of Memory on the switch then you'll also get something a little extra – Dearly Beloved -Swing version. Mr. Sakurai also demonstrated Sora's move set and impressive recovery. While all of this is great news and is a definite welcome to the Super Smash Bros. lineup and gameplay, one of the OTHER big highlights here is the announcement of the mainline games coming to the Nintendo Switch. Fans will finally get to play these games on the switch, both docked and portable, but there's one big catch to this – it's all through cloud gaming. I'm not a fan of cloud gaming but it has its merits, and this is it, folks! A few years ago when Kingdom Hearts III was the main topic of discussion, both fans and haters of the franchise debated whether the Switch could handle a KH3 port. Some said the port would melt the Switch while others thought it wouldn't be a problem, especially if they scaled it back a bit. Having played this on the base PS4 model, it's clear that the Switch wouldn't be able to handle it. However, I'm pretty sure the remixed versions of the previous games excluding 2.8 could've been added as digital downloads and a physical all-in-one package.
Through cloud gaming, fans will be able to play the remixed versions all the way through to KH3 (KH 1.5-2.8). No info as of yet when this will be available, but at least we have it. You'll need a high-speed internet connection to play these whenever they're available. A date on this hasn't been given yet, but Sora will be available in Smash Bros. on October 18th, 2021 for $5.99 as part of the Challenger Pack # 11.
Make sure to subscribe to our website so you don't miss any future updates, reviews, and giveaways!